262
8′
0.60M
5.5′
Regular Duty
8
311
311
10′
6′
545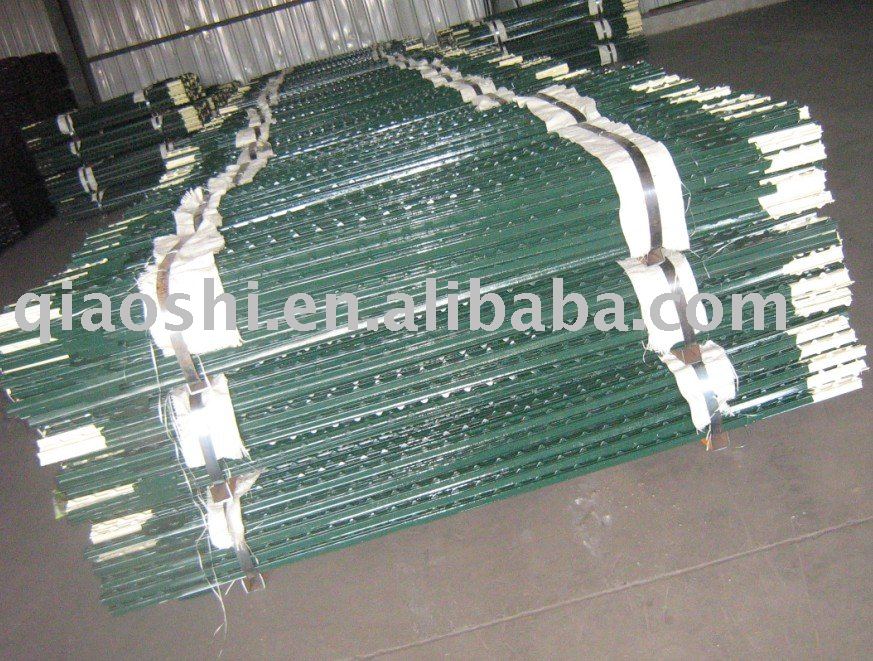 green painted with top white studded T post
703
199
PCS/MT
226
1.80M
242

7′

Measurement

6.5′

6.5′

1.25LBS/FT

333

7′

PCS/MT

6.5′

PCS/MT

Painted Post with Spade

5.5

257

6′

4′

9′

284

1.33 pound/feet
Language Option
Switch languge to help reading:

French German Italian Russian Spanish Portuguese
French
German
Italian
Russian
Spanish
Portuguese
10′
6
PCS/MT
PCS/MT
Measurement

424

7′

5′

Light Duty

9′

5.5′

PCS/MT

326

1089

6.5′

5.5′

PCS/MT

10′

1.35M
4′
421
9′
PCS/MT
5
1.15LBS/FT
PCS/MT
PCS/MT
6′
SPEC
5.5′
274
2.40M
PCS/MT
301
QiaoShi Steel Fence Post/Steel Fence/Steel Post
0.95 pound/feet
4′
5′
8′
6.5
green painted with top white studded T post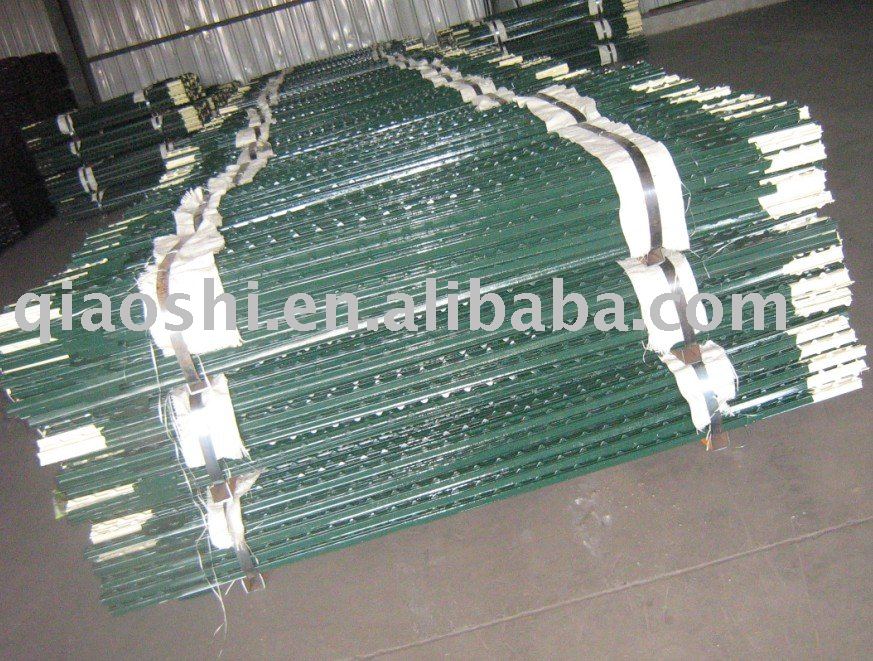 green painted with top white studded T post
263
Heavy Duty
468
0.90M
9′
4′
2.10M
6′
PCS/MT
QiaoShi Fence Factory, established in 2003, specialized in all kinds of fence posts and related fence products. Such as American T-shape Posts, American U-shape Posts, Star Picket (Austrilia Y-shape Posts), Europe Fence Posts, Israel Y-shape Fence Posts. We have many equipment that has the most advantaged technology in China. We have two PRECISE
297
PCS/MT
4′
8′
1406
2.04kg/m
5.5′
6′
7′
T type steel post length
1.50LBS/FT
1054
7
359
we are supplier for t fence post, t post, y post,star post,star picket I will send you details on request.
27
5′
1.25 pound/feet
ROLLING MACHINES, one U post Production Line, one Baking Line, one Plastic Spray, Line, one Galvanization Line, 20 Punch Machines. Our production ability is 150 Ton/Day at least. After three years development, our capital has reached to 5,000,000 CNY, and have began to show our Influence in world.
1.65M
we are regular supplier for T fence post,we could produce according to buyer's requirement and different packing.
330
Sample or mini order: Order now
STUDDED T POST (USA)
5′
277
211
1.33LBS/FT
8′
817
6.5′
via Buyer Protection Before paying, please agree with the supplier on your order details, shipping costs and final payment amount.
Product Details:
| | |
| --- | --- |
| Type | Fencing, Trellis & Gates |
| Place of Origin | Hebei, China (Mainland) |
| Brand Name | Hebei Qiaoshi Fence Factory |
| Model Number | all kinds of fence post |
| Frame Material | Metal |
| Metal Type | Steel |
| Pressure Treated Wood Type | Nature |
| Frame Finishing | Not Coated |
| Feature | Easily Assembled, Eco Friendly |
| T post weight | 0.85lb/ft,0.90lb/ft,0.95lb/ft,1.10lb/ft,1.15lb/ft,1.25lb/ft,1.33lb/ft |
| Garden Fence Post Usage | Garden Fence or Animal Protection |
| Garden Fence Post Main Market | T post for Canada or USA. Star Picket for Australia, Y post for Israel |
| Other Related Products | Post Clips, Barbed Wire, Post Anchor, Post Spikes, Fence Staples |
| Garden Fence Post For | Field Fence, Grassland Fence, Sheep Fence/Cattle Fence/Deer Fence |
| T post height | 4ft,5ft,5.5ft,6ft,gabion box,6.5ft,7ft,8ft,9ft,10ft. |
| Star Picket | 1.58kg/m, 1.86kg/m, 1.90kg/m, 2.04kg/m |
| Star Pickte height | 0.45 m,拦河坝, 0.6 m, 0.9 m, 1.35 m, 1.5 m, 1.65 m, 1.8 m, 2.1 m,2.4m,2.7m,3m |
| China QiaoShi Fence Posts Other Name | Studded T post, Punched T post,Y post, Star Post , U post, Fences Post |
| High grade Coating | UV or Hot dipped Galvanized or Color Painted |
Payment & Shipping Terms:
Price:
FOB USD 1.5~3 / Piece

Get Latest Price

Minimum Order Quantity:
Negotiable Trial Order

Minimum Order Quantity:
200 Piece/Pieces 1 palletTrial Order

Port:
Tianjin port
Packaging Details:
5 pieces per bundle,Stone Cage,200 pieces per pallet or 400 pieces per pallets. 4500-6000 pieces per container. We can also package according to customers' requirements.
Delivery Time:
150 metric ton per day 6 containers
Payment Terms:
L/C,D/A,D/P,T/T,Western Union,MoneyGram,cash
Supply Ability:
150 Ton/Tons per Day 7 containers
Offline

View Contact Details
Prev Product … 8 9 10 11 12 13 14 … Next Product
Detailed Product Description
Surface:electrical galvanized,no-paitned,hot-dipped galvanzied
Packing:5pcs/bundly 200pcs/pallet
Material:low carbon steel
7′
386
Y type steel post length
363
0.45M
233
301
389
1.50M
PCS/MT
351
Detailed Product Description
1)Fence Post
2)Lengrh:0.75-2.5m
3)Size30x30x3.5/4.0
4)Peach type:Y Type. T Type
5)Galvanized or PVC coated
0.95LBS/FT
10′
1.58kg/m
SPEC
5′
240
204
PCS/MT